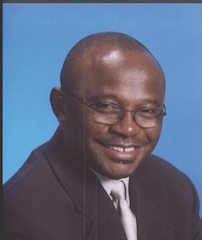 Internist
George Ego-Osuala, MD FACP
Dr. George Ego-Osuala received his medical degree from the University of Nigeria, Enugu Campus and graduated in 1976.  He did his Internship at the UNTH Enugu and served the Nation under the NYSC as the Medical Officer in Charge of the Health Center in Mokwa, Niger State. After serving in the NYSC, he worked for the Imo State Hospitals Management Board. He was the Medical Officer-in-Charge of Arochukwu General Hospital Abia State (then Imo State) for a period in 1980.  During this period, he was also a member of the Abiriba Zonal Hospital Management Board. He later worked for a brief period at the Aba General Hospital,  Abia State (then Imo State). After satisfying the Professional Practice Act, Dr. George Ego-Osuala went into private practice in Umuebo village, Ehime, Mbano in 1981, where he established the first hospital in that area – GEOPAT Internal Clinic.
In1990, Dr. George Ego-Osuala emigrated to the United States and completed a residency in Internal Medicine at the Woodhull Medical and Mental Hospital, in New York.  Thereafter, he worked for a huge private practice in Maryland and was credentialed in several hospitals in the Washington DC Metropolitan area and these include Howard University Hospital, Washington Hospital Center, Prince Georges Hospital Center, Greater Southeast Community Hospital, Providence Hospital, Washington Adventist Hospital and Doctor's Community Hospital.  He proceeded to open his own successful practice in 1997, which has different locations in Maryland.  Dr. George Ego-Osuala was elected a Fellow Of the American College of Physicians in 2002.
Dr, George Ego-Osuala FACP, has a passion for taking care of patients of all types but has a special passion for patients with Diabetes Mellitus, Hypertension, High Cholesterol, Hepatitis, Arthrtitis, Heart conditions and Asthma to name a few.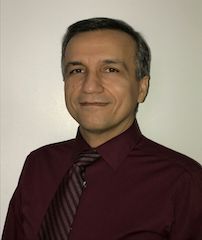 Pediatrician
Vahid Khajoee, MD PhD FAAP
Dr. Vahid Khajoee, MD, PhD, FAAP, earned his Doctor of Medicine degree from School of Medicine at Tehran University. Dr. Khajoee earned a PhD in Pediatrics Immunogenetics from Kyushu University, Japan. He was a research fellow in Hospital for Sick Children in Toronto, Canada. He completed a residency in Pediatrics at Brooklyn Hospital, a Mount Sinai affiliated Hospital in Brooklyn, NY.
The recipient of many honors, awards and research grants throughout his career, Dr. Khajoee is a board certified pediatrician. He has served as a Primary Care Physician at Edge Medical Care since 2015. He is interested in optimizing the Patient-Centered Medical Home model for underserved patient populations. His focus is on prevention of infectious disease and obesity.
Dr. Khajoee is proud to have spent nearly two decades in pediatrics care and research. In his free time, he enjoys spending time with family, playing Table Tennis, and reading.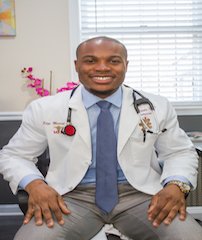 Pediatrician
Obinna Melvin Ego-Osuala, MD
Dr. Obinna Melvin Ego-Osuala, MD is home-grown from Prince George's county. Dr. Ego-Osuala graduated from Eleanor Roosevelt high school in Greenbelt. He received his bachelors degree in Physiology Neurobiology from University of Maryland-College Park campus. He earned his Doctor of Medicine degree from Ross University School of Medicine. Dr. Ego-Osuala completed his residency in pediatrics at The Brooklyn Hospital Center; a Mount Sinai affiliated Hospital in Brooklyn, NY.
Before pursuing his residency in pediatrics, Dr. Ego-Osuala was a research fellow at NYU-Langone. His research interests were focused on pancreatic inflammation and oncology. He has publications in several accredited peer-reviewed journals in cancer immunology. He brings his sound clinical knowledge and compassion in childcare. He provides a vast range of child-health services and well-child visits, including vaccinations and in office procedures. He believes in our family-centered practice model and optimizing care for the under-served patient community. Dr. Ego-Osuala's primary focus is on prevention of childhood and adolescent diseases.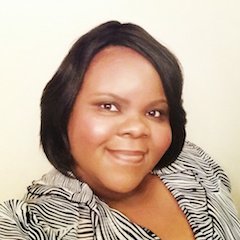 Physician Assistant
Stephanie Chisley PA-C
Stephanie Chisley, PA-C received her undergraduate degree in Biology from Kentucky State University, in 2000 and then went on to complete physician assistant school at Howard University in Washington, DC, in 2006. Stephanie Chisley, PA-C is board certified by NCCPA and is licensed to practice in Maryland and the District of Columbia She is also a candidate for MA in Christian Ministry from Liberty University in Lynchburg, VA. Her professional interests include Family Medicine, Internal Medicine, and Pediatric Medicine. Stephanie Chisley is very excited to be practicing in the Greater Washington, DC Metropolitan Area since 2009.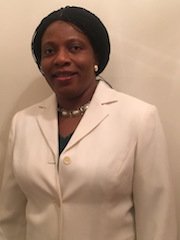 Physician Assistant
Maryrose Okemmuo PA-C
Maryrose Okemmuo PA-C has a B.A. in Health Science as a Physician Assistant from University of Maryland Eastern Shore in 2011 and became board certified in 2012. She worked as a clinical certified Physician Assistant in the eastern part of Delaware state in 2013. For her love for providing excellent health care providers, she worked as an instructor in Department of Physician Assistance University of Maryland Easter Shore in 2014-2015 and pursued a Masters in Public Health at Liberty University. Afterwards, she felt she needed to see patients once again.  She continued providing adequate and excellent clinical health care for pediatric and adult patients at Edge Medical Care PC.